With the recent spike in Covid-19 cases, everybody's travel plans have been put on hold again, mine included. This certainly wasn't the kind of news that we wanted to hear but when life gives you lemons, you make lemonades. 
While we're not encouraged to travel unnecessarily now, that doesn't mean making a list of places to visit in the future is out of the question.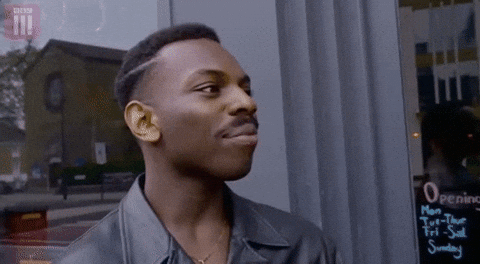 From sampling local delicacies such as kuey teow kia to surfing at Wild Boar Bay and finding yourself in Moorish Spain, here are some of the best things to do when in Johor according to our Johorean teammate.
Surfing is not a topic that comes up often in our everyday conversation but that doesn't mean we don't have surf spots in Malaysia. Catch the wave at Wild Boar Bay when you're in Desaru and contrary to popular belief, the Northeast Monsoon season -while dangerous for the uninitiated- is the best time to jump in with a surfboard.
Inaugurated in 2009, Kota Iskandar is the state's newest administrative centre. Drawing inspiration from the land,  Islamic faith, and Alhambra Palace, the site is divided into three sections and ordered around the Qiblat axis. The courtyard, a distinct feature of Islamic architecture, is also an Insta-worthy spot if that's what you're asking.
Watch nature's very own illumination show at Kota Tinggi Firefly Park. Available all year round in Malaysia, take this opportunity to introduce this unique sighting to your mini-mes while watching these fireflies twinkle and dim on both sides of the bank. If you want to take photos, remember to turn off the flash or it'll scare them away.  
On a kuey teow kia pilgrimage? Skip the mainstream and make this your stop when you're in JB. This Taman Sri Tebrau joint serves bowls of slurp-worthy herbal flat noodle soup that will not disappoint.  And if you're a fan of pig entrails, you're in for a treat. So come prepared and don't forget to wear your comfiest clothes for this meal.
Address: 81, Jalan Keris 1, Taman Sri Tebrau, 80050 Johor Bahru, Johor
Now in its seventh year, Faculty of Caffeine prides itself in being the first cafe in JB that offers a serious brunch menu. In addition to good coffee, you can expect local and international flavours such as Korean Fried Chicken, Chicken Katsu Pumpkin Don, as well as FOC's own twist on chap fan (economy rice). 
Address: 106, Jalan Trus, Bandar Johor Bahru, 80000 Johor Bahru, Johor
There's a particular kind of childish delight that you can get only from The Ice Cream Project — watching your order transforming into a frozen scoop in front of your eyes. Among the offerings are Raspberry Granola; Original; Matcha Green Tea; Brownie and Cream; Butterscotch; Milo Dinosaur and many more. Calorie counting can wait. 
Address: 31, Jalan Dhoby, Bandar Johor Bahru, 80000 Johor Bahru, Johor