We know the anxiety when you are rushing for a date and you got stuck in LRT because of LRT is under maintenance, or you've got tons of shopping to do and you don't have a ride. 
We got you!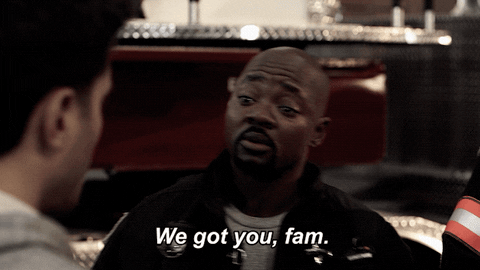 LRT Rosak ? No transport ? Let's GoCar Lah! 🥳🥳
If you've never heard of GoCar – we have a host of services available to help your mobility needs. We have GoCar Share lah, GoCar Subs lah, GoCar Garage lah, GoEV lah. 
If you need a car by the hour or by the day, choose GoCar Share (Round Trip) for easy access, available 24 hours, 7 days a week.
Book GoCar Share lah (Round Trips) has a range of models available from only RM12.90/ hour or RM58/day*, with unlimited mileage. The longer you book, the more you save. 
Models available: Perodua Axia, Proton Saga, Proton Persona, Proton Iriz, Perodua Myvi, Perodua Bezza, Honda City, Toyota Vios, Nissan Almera, Renault Captur, Nissan Serena,
Pro Tip:  Enjoy an additional 10% OFF GoCar Share and GoCar Garage services. Submit your student ID upon your registration. It's as simple as that lah! 
Booking period: 1 July – 30 Sept 2022
Traveling period: 1 July – 30 Sept 2022
The promo code value is 30% off your booking (exclude SST & CDW charges).
Discount is capped at RM60.
This promo code is valid for one-time use only.
Valid for GoCar Round Trip bookings only.
This promo code must be applied upon making a reservation and will no longer be valid once payment has been made.
This discount is not applicable to GoCar's one-time membership fee, CDW, Premium Flex package and 6% SST.
Reservations made for all GoCar promotions cannot be rescheduled and are strictly not refundable and/or transferable unless you've opted for Flex Premium.
GoCar reserves the right to change these terms and conditions without prior notice.
Experience a greener, cleaner way of getting around with GoEV. Book the Nissan Leaf 100% electric with GoCar Share (Round Trip) for a quiet, powerful drive.
Have you tried driving an electric car? It's power, the quietness, the technology and the fact that it's totally zero emissions that makes the Nissan Leaf so exciting, from only RM24.90/hour and RM249/day. Drive eletcric lah with GoEV.
Pro Tip: GoEV is available in the GoCar app within the Share (Round Trip) section. Look for the yellow thunderbolt icon or search for the Nissan Leaf with the model slider. Here's some important points to take note if it's your first time booking GoEV.
Booking period: 1 July – 30 Sept 2022
Traveling period: 1 July – 30 Sept 2022
Up to 3 hours free (excluding SST & CDW charges)
Discount is capped at RM80
This promo code is valid for one-time use only
Only valid for GoCar Round Trip bookings, exclusive for Nissan Leaf only
This promo code must be applied upon making a reservation and will no longer be valid once payment has been made
This discount is not applicable to GoCar's one-time membership fee, CDW, Premium Flex package and 6% SST
Reservations made for all GoCar promotions cannot be rescheduled and are strictly not refundable and/or transferable – unless you've opted for Flex Premium
GoCar reserves the right to change these terms and conditions without prior notice
Download GoCar App Today Lah