"It's not me, it's you." Sometimes, that's how things are when you're on the road. As careful as you are, you'll never know when a car will swerve into your lane and you're stuck with a hefty accident repair bill. 
Fortunately, there are ways to protect ourselves from out-of-the-blue accident repair costs. For your peace of mind, we're introducing the Collision Damage Waiver (CDW) – so you don't have to bear the full cost. Especially when the car isn't yours to begin with.
Think of it as a level of protection that you're getting for the car that you're driving (in this case, a GoCar) in the event of an accident. 
Definitely. Without CDW, you'll be responsible for 100% of the repair cost. That means you'll be paying the full value from your own pocket. Oooh, sakit.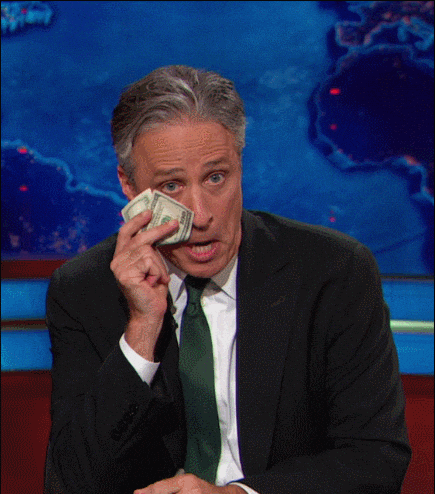 Instead, let's save that money so we can use it for more important things like saving, investing, and maybe wiping our tears on a sad day.
Our CDW reduces accident repair costs by up to 80%. On top of that, it also covers collisions with third-party and stationary objects such as damages on windscreens, tyres, side mirrors, headlights, brake lights, and car body, which are normally not covered by other car rental or car-sharing companies. To help us move forward with your proceedings, don't forget to lodge a police report after you've been involved in an accident. And don't worry, you don't have to pay for any of these damages if you're not at fault.
Once you book a GoCar, you are automatically covered by our CDW. And if you're making a Round Trip booking, you also get to choose from our 3 CDW packages* which start from RM0.40/hour to a maximum of RM20/booking. You can refer to our package prices below.
Packages

Price

ESSENTIAL

Covers 80% of the accident repair cost

RM4/hour, maximum RM20/booking

STANDARD

Covers 50% of the accident repair cost

RM2/hour, maximum RM16/booking

LITE
Covers 20% of the accident repair cost

RM0.40/hour, maximum RM4/booking
 *Lite package is selected by default for all bookings. 

As for Free Floating users, the Lite package is already included in the processing fee. However, if someone other than the designated driver drives and damages the car, the CDW isn't valid. 
How Long Will the CDW Cover Me for?
The CDW will cover you for the entire booking period.
To learn more about protecting yourself, read our Vehicle Rental T&Cs and our FAQ.